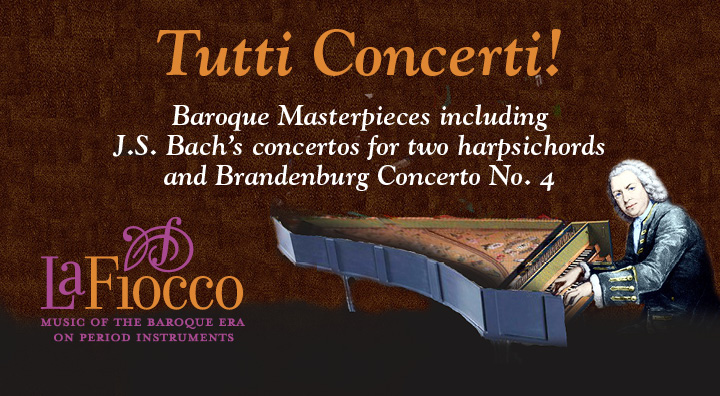 Tutti Concerti!
J. S. Bach's Concerto for Two Harpsichords in C Minor, Brandenburg Concerto No. 4, Sammartini's Oboe Concerto in Eb Major, and Telemann's Quartet in A Minor.
Lewis R. Baratz, Benjamin T. Berman, & William Thauer, soloists
Saturday, June 4, 2016, 7:30PM
United Methodist Church
7 Vandeventer Avenue, Princeton, NJ
Click to Buy Tickets
Sunday, June 5, 2016, 3:00PM
Trinity Episcopal Church
6587 Upper York Rd, Solebury, PA
Click to Buy Tickets
$25 general admission, $10 students, children 12 & under Free with an adult
---
---
---
A wonderful Elizabethan & Jacobean entertainment with voice, recorders, viols, early guitar, lutes, cittern, bandora, harpsichord, & and percussion. Music of Morley, Johnston, Adson, Playford, and Eccles.

---
Laurel Hill Mansion

La Fiocoo performed here on the evening of August 9, 2015 to a sell-out crowd.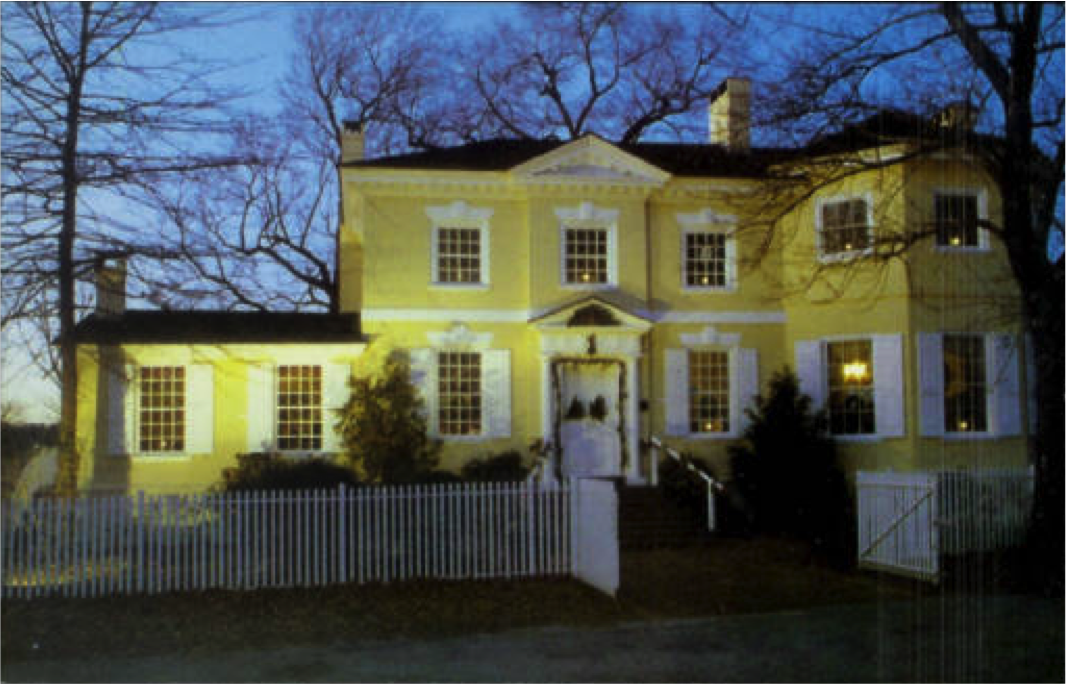 The splendid 1818 Broadwood Piano featured on our program.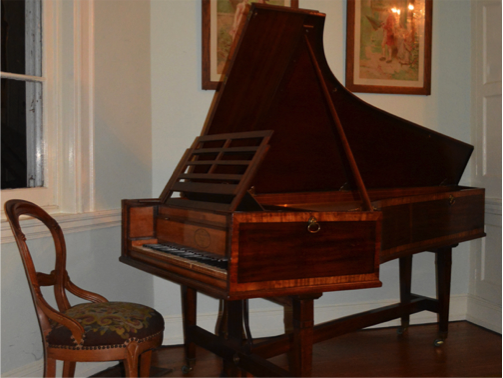 ---
Celebrated Soprano Laura Heimes was our guest artist for our June concerts,
Love, Passion, and Magic.
---
La Fiocco is a period instrument ensemble specializing in the performance of the music of the late 16th, 17th, and 18th centuries.
•Our mission is to introduce people of all ages to the music of the Baroque and early Classical eras.
•Our principal activity is performing music of the 17th and 18th centuries and educating audiences on the aesthetic and cultural-historical context of the music performed.
La Fiocco is named in honor of the South Netherlands composer Joseph Hector Fiocco (1703-1741).

---
La Fiocco is a State of Pennsylvania nonprofit corporation and a 501(c)(3) tax exempt organization.
La Fiocco is a member of the Delaware Valley Guild for Early Music and Early Music America.